Imagen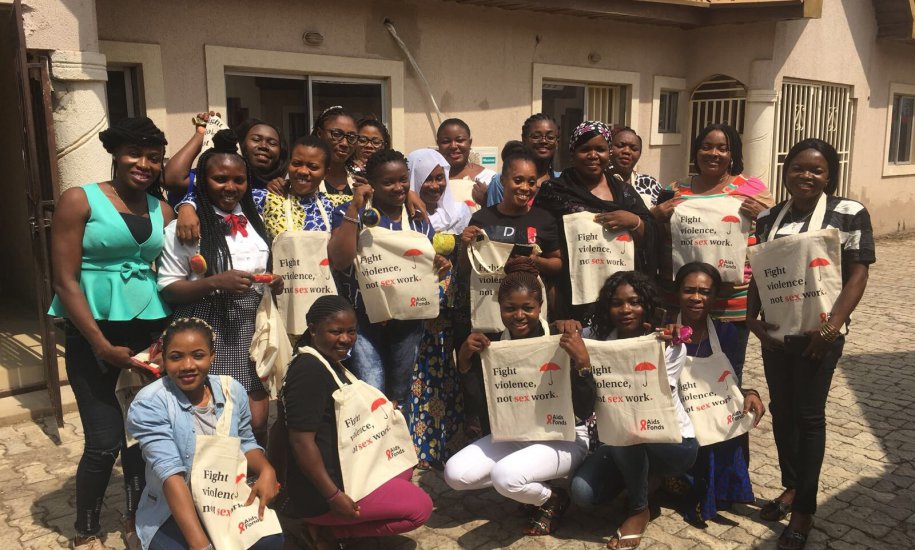 Nigeria sex workers are demanding more respect and more rights, including the right to practise their profession with pride and dignity like any other person. It is with this goal in mind that Nigeria Sex Workers Association was formed to respond to challenges facing sex workers issues through:
Advocating for the full decriminalisation of sex work;
Promoting social, psychological and economic well-being of sex workers through provision of information, advocacy, education, skills and quality services;
Working to improve public health and rights by enabling sex workers to negotiate condom use with clients;
Advocating for a Nigeria where sex workers can freely express themselves and live in dignity without fear or intimidation;
Providing sex workers with the skills and opportunities needed to find other means of livelihood if they wish.
NSWP's Regional Correspondent spoke to NSWA about their work.
What is Nigeria Sex Workers Association?
The Nigeria Sex Workers Association (NSWA, also known as Precious Jewels) is an umbrella network of community-based sex workers organisations. NSWA is a non-governmental, not-for-profit  organisation focusing on health, and social and human rights of sex workers. NSWA is registered with the Corporate Affairs Commission (CAC) of Nigeria.
"The Association was founded to see a Nigeria where sex work is recognised as work, violence and discrimination against sex workers is eliminated, and the health, social and human rights of sex workers are respected and not violated," said Amaka, National Leader of the NSWA.
''NSWA's mission is to empower and strengthen the voices of sex workers, advocate for their health, social and human rights including those living with HIV and those using drugs, through collaborations, networking and partnerships. [We aim to] uplift the status of sex workers through [raising] awareness of their social, health and human rights, promotion of healthy living, prevention of diseases through advocacy, education, research, information, quality service delivery for improved livelihood and empowerment''.
What are the priority areas NSWA works in?
NSWA believes in its right to work and advocate for the rights of sex workers, and runs programmes that empower sex workers to speak with one voice in Nigeria. NSWA opposes the criminalisation and other legal oppression of sex work and supports its recognition as work.
NSWA focuses on the following areas:
Human rights
''Sex workers have been facing severe human rights abuses and multiple forms of discrimination in Nigeria. According to the Nigerian Constitution, sex work is not specifically criminalised, rather the people that 'benefit from the proceeds of sex work'. Sex workers can be punished when caught negotiating sex 'aggressively' with a client. Sex workers are harassed and punished by law enforcement agencies that apply administrative offences. In Northern states, the policing of sex work is so punitive in some cases that it calls for stoning of a woman caught doing sex work," said Amaka.
In Southern Nigeria, the activities of "pimps" or madams, underage prostitution and the operation or ownership of brothels are penalised under sections 223, 224, and 225 of the Nigerian Criminal Code. Even though under Nigerian law sex work is not decriminalised, the wording is vague if such work is performed by an independent individual who operates on his or her own accord without the use of managers or a brothel.
Advocacy
Amaka said "NSWA has continued to advocate for the government to introduce policies that create an environment in which they can thrive in their business. Demands include the decriminalisation of sex work and the recognition of legal rights for sex workers. Because of the financial challenges faced by sex workers, NSWA believes that pushing for the decriminalisation of sex work seems more sustainable to them. Though there's a lot of opposition from Nigerian society, which is heavily conservative and religious.''
Health and Economic Empowerment:
''Globally, it is recognised that prevention and treatment efforts among sex workers require not only a clinical approach, but interventions to address the vulnerabilities of sex workers on a structural level, including legal, physical, and economic factors.
"In addition to sex workers' susceptibility to HIV, sex workers face a number of barriers to good health. A major problem for sex workers is lack of access to quality health services, with barriers to utilisation including stigma, inconvenient hours of operation and contraception use is limited among sex workers, who frequently faced rape and sexual harassment by clients.''
''Because sex work is illegal in Nigeria, the sex industry has been driven underground, leaving sex workers legally vulnerable. Given the clandestine and socially stigmatised nature of their work, sex workers are left without recourse to legal protection from threats to their safety, vulnerable to arrest and abuse and without access to health and social services. We are working on the area of condom distribution and lubricants and also support sex workers on the health issues of female sex workers.''
Having acknowledged the challenges faced by sex workers, NSWA has continued to address issues of institutionalised discrimination, specifically focusing on 'burning issues' that violate sex worker's rights and hinder access to medical and social services, as well as contribute to social and economic vulnerability,'' said Amaka.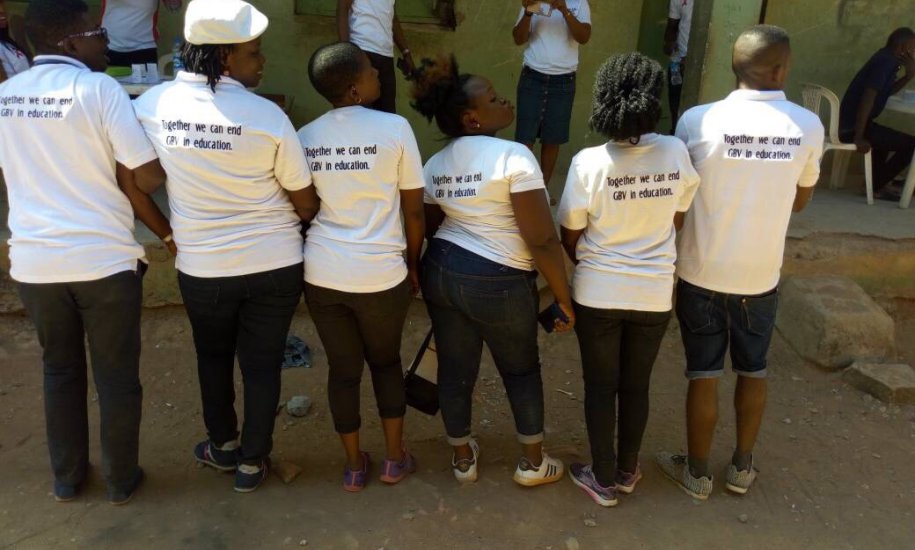 What are some NSWA biggest projects and successes?
''NSWA biggest project is organising all the sex worker-led organisations into the network and working with them on capacity building.
"In 2017, during the 67th session of the United Nations Committee on the Elimination of Discrimination Against Women (CEDAW) in Geneva, I presented a shadow report on behalf of NSWA on the impact of stigma, violence and discrimination on female sex workers' ability to access HIV prevention and health services, and their vulnerability to HIV and violence at the hands of police.
This was the a loud voice from Nigeria sex workers speaking against the government's claim that the rights of all women, including sex workers, had improved greatly.
The Nigeria Sex Workers Association CEDAW Shadow Report 2017 is available to read on the NSWP website.
Capacity building has resulted into sex workers beginning to speak up on issues affecting them in a way that hasn't been possible before. Getting the police to let sex workers march during the International Sex Workers' Rights Day (marked on 3rd March every year) was a proud moment for us - in previous years we had always been denied a permit. 
What has allowed NSWA to grow and make an impact?
''NSWA is able to grow because the network is made up of members that are passionate about sex workers' well-being. NSWA was able to grow and make impact because the network believe and accept that sex work is work and those that practise sex work should be treated with respect and dignity,'' said Amaka.
What are the core values of NSWA?
NSWA's core values are:
Love, Respect and Passion
Commitment to the rights of all sex workers
Solidarity and unity
Equality and diversity
Transparency and accountability
Reliability
Integrity
Professionalism 
What will be the biggest challenge for NSWA in future?
''Decriminalisation still remains a major challenge for sex workers in Nigeria. Despite the efforts to call for decriminalisation, law enforcement continues to violate sex workers' rights, and this usually drives them underground and brings a lot of stigma – it's an emotional violation.
The results of the criminalisation of sex work is a limitation for the rights of sex workers. The penalisation of sex work lead to silencing of human rights abuses, it is difficult for women to speak out on their behalf, and they fear to go to the protests in defence of their rights due to the criminalisation and stigmatisation.'' Said Amaka.
''Advocacy needs to be in place for that to be done. Decriminalisation goes hand in hand with recognising sex work as work and protecting the rights of sex workers through labour law, and workplace health and safety regulations. When sex work is decriminalised, this will refer to the removal of all criminal and administrative prohibitions and penalties on sex work, including the laws targeting clients and brothel owners.
Decriminalisation will create a platform for sex workers to press for safer working conditions, and use the justice systems to seek redress for discriminations and abuse. Sex workers are more likely to live without stigma, social exclusion or fear of violence.''
Does NSWA have a message for sex workers' rights movements and people outside the movements? 
My motto is to never give up or be shut down. Sex work is work.