The Nikat Charitable Association is a grass-roots, community-based local NGO in Ethiopia. This interview with Gelila Mekonnen, Chair of the Board of Directors of NIKAT, focuses on the history, work and challenges of the organisation.
NIKAT was established in 2006 as a CBO (NGO) called "Nikat Women's Association", a pioneer in its field. In 2006, the association had 108 sex workers as members. Current membership has increased to189 sex workers.

"Many women agree to join our organisation when they realise there are various benefits of becoming a member of NIKAT" Gelila explains. She goes on to list the benefits: "NIKAT runs a Drop-in-Centre (DIC). The DIC provides a safe place to rest, get information, peer-support, condoms, experience sharing, information about HIV and STI, shower, cooking service and counseling for female sex workers. When you are a member of NIKAT, we protect you in cases of arrests, violence from the pimps or customers. We also protect our members in the traditional local drinking places known as Areke."

NIKAT also trains former and current sex workers as Peer-Educators to train other sex workers and the society. "These have really boosted the morale of our members since we have gone ahead and given these peer educators part time and even sometimes full time jobs in the organization."

Gelila also explains the NIKAT model which has been recognised as a success of sex worker programming in the region. The model recognises sex workers as experts, employing, consulting and answering to sex workers in every project, in every step, from start to finish. At NIKAT therefore sex workers feel responsible for the success of their organisation and work as a team building and defending each other.

"Most of us are mothers and if one loses a child, we hold her hand and weep together, as sex workers. We are not just an organization, but sisters. We struggle together, are stigmatized, violated and ridiculed in our country where culture and religion are deeply rooted. But it is not all gloom. As a result of HIV and human rights advocacy work by NIKAT and partners, change has been observed and attitudes are changing from both the Government and community. For example we are working closely with the Government and UNAIDS on the Global Fund programme."

NIKAT's programme has been recognised by ASWA and NSWP as an example of good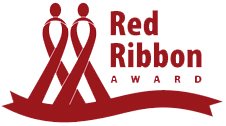 practice in economic empowerment programmes. Their programme will be featured in an African regional report on economic empowerment programmes for sex workers funded by the Dutch Ministry's Stepping Out, Stepping In programme. Sex workers' organisations, across Africa that are members of ASWA were selected for the report. Eight organisations were shortlisted for profiling, and finally, based on various qualities including creativity, sustainability, cost effectiveness and community involvement, NIKAT qualified as the best case study for economic empowerment of sex workers in Africa. Congratulations are in order.

I ask Gelila about the mission and vision of NIKAT. "The Vision for NIKAT is empowering sex workers in Ethiopia by ensuring their social, political economic and psychological rights are improved and respected and the Mission is improving the living and working conditions of sex workers in Ethiopia to fight against sexual abuse and HIV and AIDS."

The specific objectives of the association are to:
Reduce the transmission of HIV and STIs by increasing condom use among sex workers, their clients and other MARPs.
Improve the livelihood of sex workers by addressing their economical and psychosocial problems.
Empowering sex workers in which their social, political and economic rights are ensured.
I challenge Gelila as a leading sex workers' activist in Africa, and ask her what can she say to people who claim that all sex workers in Africa and Ethiopia specifically are victims? That they are there because of a lack of choice and need to be rescued. Is this true?

"Not at all, sex work for most of our members is by choice so no one should think that sex workers want to quit sex work. Programmes for sex workers should be rights based, not based on discrimination so that any economic empowerment programme should be treated as an alternative source of income, not aimed at rehabilitation for sex workers to quit sex work".
Finally, I ask what advice NIKAT would give to other sex worker organisations. "They need to be focused and have the plight of sex workers at heart so that they dedicate all their time and efforts to protect and promote the rights of sex workers."

Profile by Regional Correspondent Africa