Imagen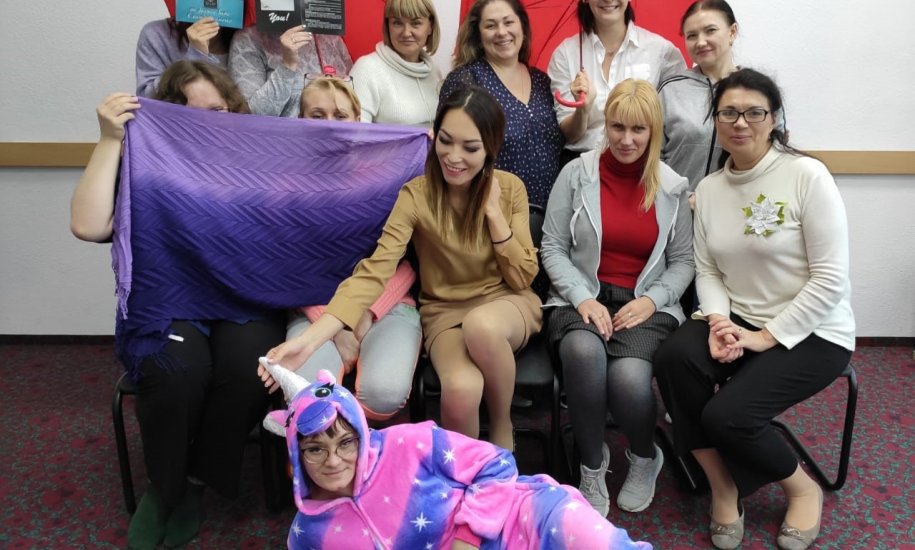 Since 2016, Russian Sex Workers Forum evolved from a platform for discussion on HIV, to a new civil society player uniting sex workers and their allies to protect rights and health.
Tell us about your organisation.
Initially being one of the key population forums for implementing the Global Fund programme in Russia, now the Sex Workers Forum seeks to change attitudes towards sex work and sex workers in society and among governmental institutions.
We strive for decriminalisation, and reduction and elimination of stigma, hatred and animosity towards sex workers in our society. We would like to reduce violence against sex workers from police, clients and third parties, and to ensure sex workers' access to justice and healthcare.
The Sex Workers Forum aims to be inclusive of the diversity of sex workers including male, female and transgender people, those who travel in and out of the country, and those who practise sex work outside and indoors. Any sex worker can join the Forum by a recommendation of a current member.
We support the principles of democracy and build a horizontal structure so that all willing sex workers can communicate and contribute to the common cause.
To date, the Sex Workers Forum acts according to the regulations on the Forum, a guidance paper developed and approved by a vote of its members. The Forum has an executive committee of 5 people. The committee is in charge of supporting communication within and beyond the Forum participants, and of implementation of the decisions of the Forum. It organises the Forum meetings, provides an operational response, and accepts members. The role of the committee is to fundraise, coordinate the forum representation in meetings and share expertise and experience.
What is the history of your organisation?
Since its inception in 2016, the Sex Workers Forum has intended to gather and unite sex workers and their loyal allies from different regions of the Russian Federation, so that they are involved in a voluntary partnership of sex workers to resolve their problems to do with rights and health.
The Sex Workers Forum came into being during the implementation of a grant from the Global Fund in Russia, which aimed to expand HIV prevention and treatment in 10 regions. The programme focused on the potential of key affected populations and laws that prevent them from exercising their rights, including the right to health. Thus, the Sex Workers Forum is a platform for community strengthening to increase the participation of sex workers in health, mainly HIV, programmes. The Forum gave us a voice and the opportunity to make decisions in the Country Coordinating Mechanism (CCM), and empowered sex workers as experts to monitor the implementation of the Global Fund programme, e.g. to do site visits to ensure that the interests of sex workers are considered during ongoing programme implementation.
The first meeting of the Sex Workers Forum took place in Moscow in April 2016. For us, this was a step towards the sustainability of the advisory association of sex workers that can host discussions and make decisions. In October 2017, the second meeting of the Forum activists was held in St. Petersburg. And, not so long ago, on December 13-14, 2019, the third meeting took place in Kazan.
Over the years, the Forum members have gained experience in writing funding applications, preparing budgets and reports, and have worked as street lawyers and employees of HIV prevention projects. Sex workers have been consulted as experts at conferences, meetings, and roundtable events. We learned how to strategically approach the issues that are important to us. We learned how to unite and saw what pitfalls and difficulties we encounter along this path. We realised how important it is for us not to feel like just individuals who are struggling with their own problems, but part of a large group of people sharing the same problems and goals. We greatly value democracy, transparency and openness. We would like, after three years, that the Forum continue to acquire new members and expand its work.
We understand that the desire to be an activist is shaped over time. Leading by our own example, the Forum would like to demonstrate what activism is and how sex workers can manifest it.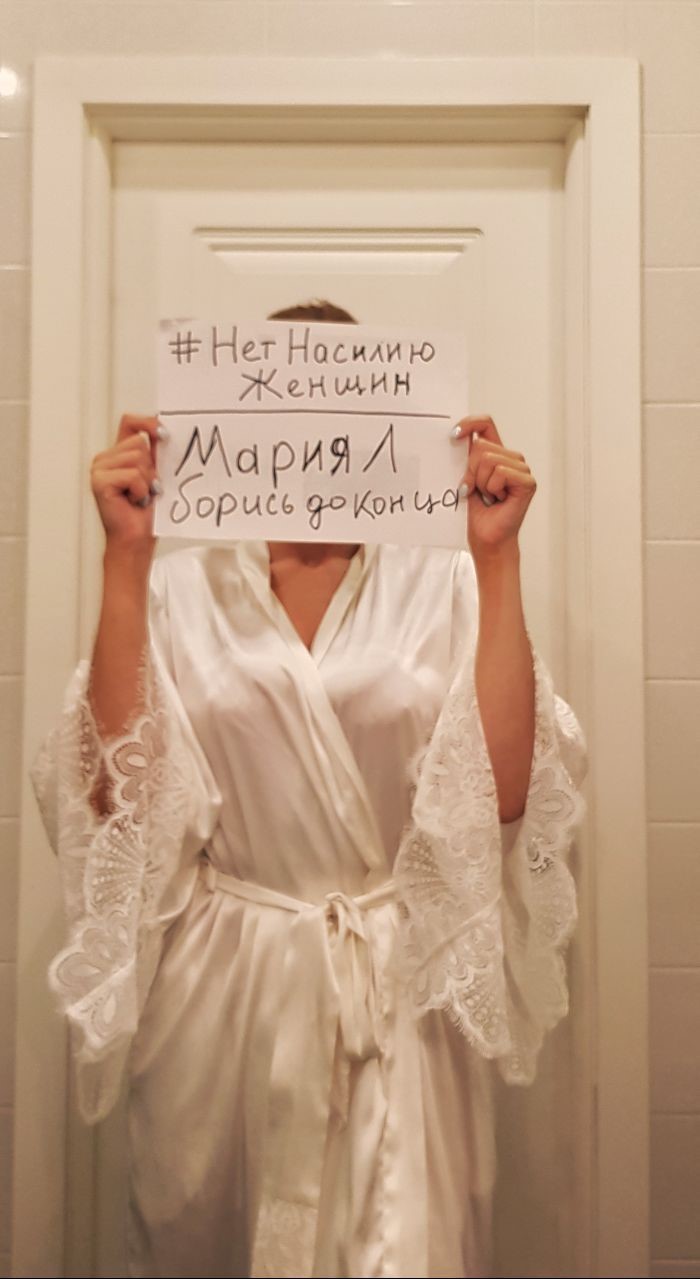 Which regions do you work in?
The Sex Workers Forum works across Russia. To date, our members are based in Russian cities and towns such as Chita, Kazan, Krasnoyarsk, Kurgan, Moscow, Novosibirsk, Omsk, Perm, St. Petersburg, Tver, Ufa, and Yekaterinburg. The forum is inclusive of those travelling to Russia and beyond, both citizen holders and migrants, since we share the same values and goals. We have members residing in Russia and originating from countries of Central Asia, and Ukraine.
What is the sex work context in your country?
Sex work is criminalised in Russia. It is an administrative offence punishable to the amount up to 28 EUR. The record of the offence is stored in a database which is open to many people, forever. Mediation in sex work (i.e. the job of third parties) is a criminal offence punishable by large fines or imprisonment. Article 241 stipulates that organising of prostitution is punishable by a fine in the amount of 100,000-500,000 rubles (1440 – 7212 EUR) or by forced labour for up to five years, or by imprisonment for the same term. However, the law does not have a clear definition of prostitution. This opens space for abuse in the police stations and in courts. Police impunity leads to escalation of violence against sex workers and even torture.
What are the priority areas that your organisation works in?
The Forum seeks to build on constructive communication between sex workers and with other stakeholders. It engages in discussions around health and wellbeing of sex workers, promotes evidence-based HIV/STI prevention programmes, works to combat violence against sex workers by clients and police officers, and supports sex workers' access to justice. The Forum aims to contribute to the abolition of penalties for engaging in sex work – Article 6.11 of the Administrative Code of the Russian Federation to ensure full access for sex workers to justice, as well as strengthening and developing the community of sex workers and mobilising sex workers and their supporters to join these efforts.
We are working to decriminalise sex work and to humanise government policies towards sex work. In addition, we provide legal and psychological support for sex workers. Among our priorities is working with the media to create a positive image of a sex worker and challenge stigma. The forum collects useful information about rights and services for sex workers, about violation of rights against sex workers. We also support partner networks and act as health and rights experts ourselves.
In the future, based on the principle of "nothing about us without us", we would like to reduce barriers to access to HIV, sexual and reproductive health services, social services and legal assistance. We do not only talk about the needs of sex workers, but we also want to take more part in the planning, implementation and assessments of these programmes. At this stage, the Forum pays particular attention to the sustainability of the Forum itself and the empowerment of its members.
Do you do campaigns? What kind?
"Once offend – carry responsibility" is a campaign created by the Forum in 2019 to mark the 17th December. This campaign selects sex worker clients as its target group. Some of the crimes are committed by clients when they see the possibility of theft, robbery, beatings or sexual violence and are confident that the sex worker will not turn to law enforcement. They believe that sex workers are so afraid of publicity, and they themselves commit an offense, so police protection is not for them.
Sex Worker Forum with the help of advertising, public relations and neurolinguistics programming experts, in collaboration with a professional artist, the Forum developed an original visual series of pin-up style images, and created a series of postcards, calendars, stickers and downloadable stickers on social networks and instant messengers. The aim is to warn clients that if you offend, you will carry the responsibility. The campaign has over than 119 000 views on social networks.
Examples of the text in the images:
- Angela has a good lawyer.
- Snezhana has friends in the police
- Elvira set the panic button.
Earlier, "While we are invisible, our pain is invisible" campaign was implemented with the support of the Global Fund and Médecins du Monde on December 17th 2016 and lasted until the summer of 2017. The campaign emphasised that despite committing an administrative offense - which is not a crime, - sex workers have the same right to freedom from violence as other citizens. The campaign calls for any violence to be punished. The campaign aimed to increase the importance of the sex worker community in working with the media, to inform about violence against sex workers and to change the opinion of decision-makers about sex workers to a more positive one. In total during the campaign, 6 flash mobs, 3 roundtables were held engaging with 400 sex workers and 100 supporters. In Kazan, a theatre play was staged about the real stories of sex workers. Activities took place in St. Petersburg, Kazan, Krasnoyarsk, Perm, Yekaterinburg, Naberezhnye Chelny, and, additionally, activitists from Murmansk, Almetyevsk, Kaliningrad, Ufa, Khabarovsk, Krasnoturinsk, Vladivostok, Nizhny Novgorod, Samara joined.
We analysed that, as a result, the tone of publications on the topic of violence and sex work has changed from detached-ironic-neutral to the sympathetic and supportive idea of ​​the inadmissibility of violence against sex workers. Also in the recent years more and more publications refer to us as sex workers rather than 'prostitutes'. We should continue messaging that violence is not the norm and should be punished.
How are sex workers meaningfully included in the organisation?
4 out of 5 people on the Forum's decision-making body are sex workers. All four spokespeople of the organisation are either current or former sex workers. The Forum has two paid staff positions of Secretary and PR Manager, and both of them have sex worker experience. 27 out of 34 members of the Forum are either active or have a past experience of delivering services of sexual nature. New members are recruited mostly among sex workers who practise today. There is an age restriction to joining, but otherwise people over 18 years old who provide sexual services can join the Forum. Allies of sex workers can also join us in protecting our rights and health.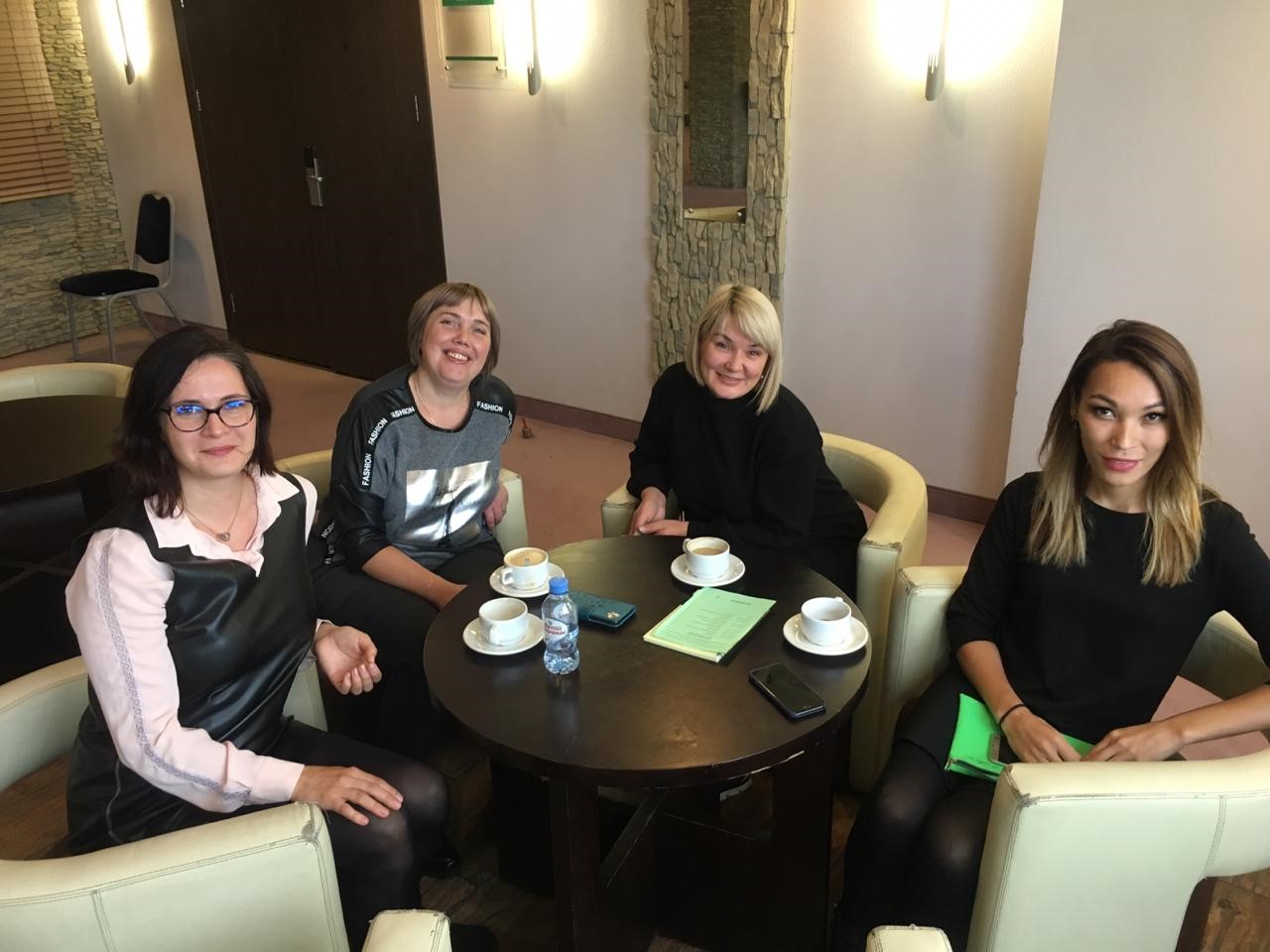 Tell us about a big event or challenge you have worked on recently.
In June 2019, the Forum suggested to the government working group exclude the article 6.11 "Engaging in Prostitution" from the new Code of Administrative Offenses (CAO). The new edition began to develop due to the large number of amendments: over 17 years, about 4,800 changes have been made to the Code. We addressed the head of the group, Konstantin Chuychenko, who in April 2019 headed the working group on the preparation of the new Code of Administrative Offenses. We suggested our review of court practice under the Article to argue that it contributes to the growth of corruption and police arbitrariness. According to the review of 250 court judgements, in 90% of cases the proof of guilt under this article is the recognition of the offender, which law enforcement officers receive through "threats, insults, humiliation of human dignity, violence and even torture". We messaged that the article also allows law enforcement officers to go unpunished when they use violence against sex workers. The appeal received broad coverage in the media, however readdressed to the ministries and agencies that replied very vaguely about how this information can inform the revision of the Code. The Forum will continue to address the working group and other relevant bodies.
The Forum supports sex workers seeking justice in courts. One of the completed cases occurred in Gelendzik, Russia, where a sex worker couldn't file a complaint to the police about rape. The denial has a justification such as "the compliant renders sex services, and then the actions of E. do not contain public danger". As the result of rape, the sex worker got pregnant and had to have an abortion. The Forum's lawyer supported the paper work for this case, finally, after addressing police at many levels, the survivor applied to the office of the Commissioner for Human Rights in the Russian Federation, and the case was investigated under its control. The rapist was arrested and received a prison sentence of five years. This case resonated with many publications in the media. Unfortunately, the survivor continues to receive threats form the perpetrator's family, and childcare services have visited her home questioning her custody of her child.
To date, in Ufa a court proceeding continues for a citizen of Nigeria, a student who attacked and raped a sex worker in her own apartment.  He filmed the video, forcing the woman to say she is a sex worker for the recording. As he was sure that this would guarantee he wasn't punished, it came for him a surprise when she turned to the police. He outed her as a sex worker by publishing the video online.
The woman filed a complaint that he raped her and after outing, herself went to the online talk show to voice her position. The lawyer of the perpetrator engaged actively with the media portraying the woman as an indecent and non-reliable victim triggering the stereotype that sex worker cannot be raped. There have been a number of actions and support flashmobs of Nigerian students in support of the perpetrator, however no legal arguments were raised during the proceedings. In September 2019, the Sex Workers Forum organised a support campaign in social media asking its members, supporters and other sex workers to take pictures with the words of support to Maria. There have been a significant media coverage of this sex worker mobilisation, which allowed voicing an alternative position and legal arguments. This wave of information has been supported by the feminist organisations who actively provided comments for the media and for feminist online platforms, which has caused a lot of discussion and some of Russian prominent feminists and women's rights lawyers came up with the words of support for Maria, arguing with their peers. We await the judgement in January 2020.
What challenges does your organisation face in the future?
The organisation needs to find a way to work independently in a challenging context where political activity is prohibited and securing funding can lead to recognition as a 'foreign agent'.
Given that the Forum is spread through a vast territory, it results in a limited capacity of its members to have meetings and travel which certainly limits the abilities of members to communicate with one another: some members have difficulties to access email or vast texts and can effectively exchange though cell phone messages only. This is one of the challenges to communicating and receiving feedback. There is also a vague vision of responsibilities and roles, as well as task sharing in a horizontal volunteer structure, but there are, of course, benefits that overweight this, such as inclusiveness and transparency. Of course, with all of its limits, it's hard to bring together multiple people with their own perspectives to a team with a vision. We are looking for ways so that our members can grow skills necessary to promote the targets of the Forum.
Does the organisation have a message for the sex worker rights movement? What about for people outside of the movement?
For the sex worker rights movement, we would like to pass the message that it takes hard work and a keen awareness to continue fighting against sex work-related stigma.
Unfortunately, while we are busy focusing on many distractions like unfavorable contexts for NGOs and shrinking money resources, sex workers become unwelcome on the Internet and excluded [again] from important processes that concerns their lives. Our wish is to pursue our goals, become stronger and promote sex worker rights.
And for people outside the movement, we would like to say that investing your time, reviewing processes, practices, and better ways of working together with sex workers is worth it. It is the right approach to adopt in the name of human rights and health.