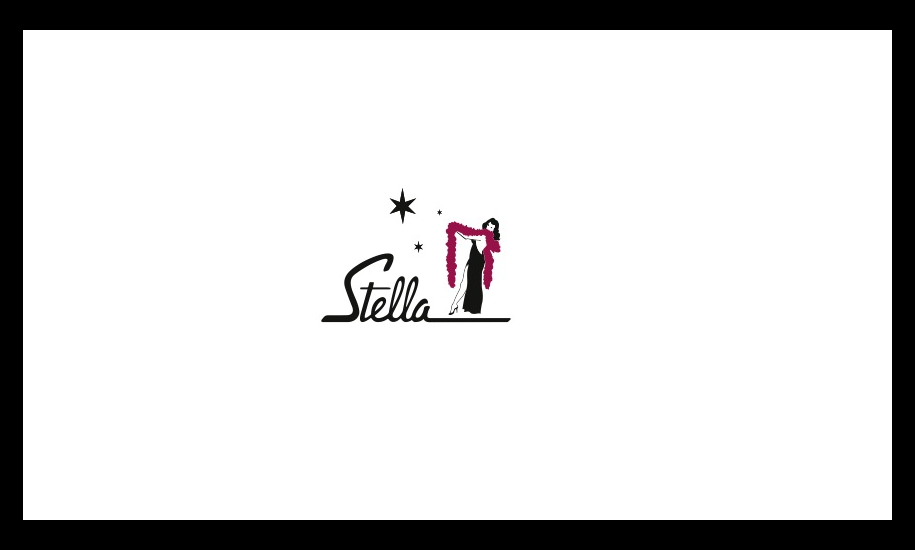 Stella
is a Canadian sex worker group dedicated to improve the quality of work and life of sex workers. It also aims to educate the greater public on sex work and the lived realities of sex workers. This profile and interview with a staff member focuses on the history, work and challenges of the organisation.
History
Like several other sex worker rights groups, Montreal-based Stella was born at the beginning of the HIV/AIDS pandemic. At that time, Stella says, public authorities were debating the introduction and imposition of medical exams and mandatory HIV tests of sex workers. "In response to this additional social and medical measure of control," the organisation says, "we began to organise."
The organisation's founding was based on advice of public health researchers studying the needs of downtown street-based 'prostitutes' in terms of HIV/STI prevention, where sex workers and researchers wanted to start a project that would address the real needs of sex workers in the context of an HIV/AIDS pandemic. "Montréal sex workers were already starting a network, the recommendation and approval from health officials to move an organisation forward was greatly supported as now the work could be financed. Stella was created as a project within an HIV programme, local sex workers were involved in every step of the way. And Stella was and remained "by and for" sex workers."
Even the name of the organisation came from "the courageous and strong sex workers" who came before them: "In 1913, a woman from Philadelphia named Maimie Pinzer, who had worked in just about every field accessible to women at the time, including prostitution," they say, "opened a refuge in Montreal for sex workers she considered to be proud, worthy and autonomous women. A woman named Stella Philips often visited this meeting and resting space. In her letters published as
The Maimie Papers,
Maimie talks about Stella as a dynamic and lively woman. Like Maimie, we wanted to create a friendly space for ladies of the night, and we ourselves wanted to be like Stella, lively and dynamic.
We were also inspired by our sisters in Lyon who
occupied a church
30 years prior, and we borrowed their slogan as our own: We don't want our sisters, mothers, daughters, friends, girlfriend and lovers put in prison anymore! We displayed it proudly on the side of our building and re-used the slogan for the cover of our Prison-themed Constellation. We also drew on the experience of our Canadian sisters and brothers at
Maggie's
in Toronto – the first version of our organisation's by-laws was a direct copy of the ones from Maggie's.
An old member of Stella, Sylvie, tells the story of the origins of Stella's logo: "In the 1980s, in order to dance in Ottawa, you needed to have an ID card if you wanted to go out to the bars after work (not even the dogs outside have tags!). My card was a nice little card. Beside my picture they wrote that I was an artist. I was so touched, I wasn't just a "stripper." I was an artist! Also on the card was a beautiful woman with a boa who made me feel sexy and proud. In 1995 I was hired at Stella, because of my experience. They were looking for a sexy logo, so I thought of my dancer's card. The image stuck, and it's been Stella's logo every since. We are proud, sexy and in solidarity." (Constellation, édition 10ième anniversaire, Vol. 4. No. 2)
The fight for sex workers' human and labour rights, Stella say, "are woven into our advocacy and in our services for sex workers that include outreach to work places, a medical clinic with doctors trained about sex work, a prison project, and support groups for mothers and sex workers living with HIV, to name a few. Our mobilisation and public education work reaches sex workers in Montreal and beyond." The organisation also supports and is "a proud member" of an umbrella group for their national work around law reform called the
Canadian Alliance for Sex Work Law Reform
, allowing them to create national strategies around impacting laws and policies that affect sex workers' lives, for example by organising national actions and coordinating national media responses.
"We also make sure to stay in touch with our family across the world! Many groups over the years have inspired our work here and we are constantly
learning and exchanging tools with other sex workers. For example, our Guide XXX was inspired by Australia's
Sex Worker's Handbook
. The banner that we had alongside our walls and that is the cover of our Prison Edition
Constellation
comes from the Sex Workers in Lyon in 1967. We shared our 10
th
Anniversary with Cabiria and
DMSC
with whom we co-hosted our
10th Anniversary Forum XXX
."
Stella works with all female and female-trans* identified sex workers. "We have specific discussion groups for mothers and sex workers living with HIV, and we have a Hep-C prison project where we regularly visit and hold creative workshops with sex workers in prison." They also work closely with Montreal's large community of Indigenous women who sell sex. "The sex workers that we meet through Stella work in all areas of the sex industry: stripping, massage, street work, escorting, domination, porn, etc… When we do public education and mobilization we partner with male sex workers and male-trans* identified sex workers. And of course, we work with our allies, who are fundamental to our work."
What are some of the specific challenges for sex workers in your region?
Criminalisation: Our greatest and most recent challenge is the new prostitution laws in Canada and what they mean for sex workers – not only are sex workers criminalised for communicating our services in specifically designated areas in public, but our clients are now criminalised for the communication of and purchase of sexual services; third parties are criminalised; and advertising sexual services are now criminalised. Sex workers in Montreal are also routinely charged with municipal by-laws of loitering, jay-walking and drug charges.

Surveillance/Repression in massage parlours: Most recently with the passage of new prostitution laws there have been continued and new raids on massage parlours in Montreal and across Canada in the guise of anti-trafficking raids.

Zoning restrictions : sex workers are often pushed out of working spaces and given conditions called quadrilatères which are "red zones" that forbid us to enter into certain areas of the city – these areas are often the places that we go for services, do our groceries, visit with family and friends, and essentially live!

What are the priority areas that you work in?
At the core of all the work we do is sex workers' health, safety and our fight for economic, sexual and social autonomy. The contribution of sex workers is at the heart of our activities – showcasing the skills and knowledge that we have and the ways that we can help each other in our work – sex workers are best placed to understand the needs of other sex workers.  All of our outreach, the tools we create, the advocacy we do, is focused around this expertise.

We have a very strong "service provision" component to our work – this way our activism and our public education is informed by the sex workers we work with. Before outreach work was institutionalised somewhat, when sex workers at Stella first began doing outreach to our sisters in our places of work, this was a very political and activist thing to do! We meet sex workers in massage parlours, on the street, in strip clubs, in studios, in prison and at Stella – where we chat and make connections with each other about our needs.

We also have a series of Guides and tools created by sex workers for sex workers. For example, our "bible" is the XXX Guide – it addresses the various elements of our work, and provides information and references to help us live and work safety. The guide covers ways to contract and negotiate our services, safer sex tips, client relations, rights, stresses and ways to deal with institutions. We also have a Client Guide ("Dear John") that addresses our clients on our limits and how to be a good client, a Dope Guide that talks about drug and alcohol use and work, a Striptease Guide for dancers, and our Constellation magazine, which we have been printing yearly since 1995.

At Stella we have a large public education component where we educate students, the media, nurses and doctors, each other, people who make law and policy and anyone who comes into contact and makes decisions for sex workers.

What were the biggest challenges Stella has worked on in the past?
Projet Pilote: De-judiciarisation projects with the city.  In 1996, a permanent committee was started in response to the social tensions and constant heated debate around street sex work in residential areas of downtown and in the Centre-Sud (area of Montreal). Police services, health services, politicians, and community organisations, as well as the Youth Centre were there. The idea was to find an alternative to police repression -- it was an attempt at dejudiciarisation. Sadly, the residents in Montreal were very unhappy with this and at a public meeting chased us out and ran down the streets after us with baseball bats! Residents in Montreal can be very unfriendly towards sex workers. This resulted in increased violence against sex workers in Montreal and the project was aborted in March 2000. Although never truly welcomed, street sex workers became even less accepted.

Serial violence: there have been various serial abusers of sex workers in Montreal, with little recourse. Most recently at least six very brave women testified against one aggressor who is currently out on bail awaiting his sentence after being found guilty.

Québec feminist movement: The Québec feminist movement is heavily influenced by feminist movements in France. They have a lot of power and they are not supportive of sex workers' rights. At best they claim to "not take a position" but not taking a position is, of course, a position in itself. We experience a lot of backlash from Quebec feminists who do not understand our fight for our rights and equate us with 'happy hookers' rather than women from all walks of life fighting for our autonomy.

What have been some of the best moments in Stella's history?
Forum XXX, 2005: In 2005, Stella welcomed 250 sex workers and allies from around the world to celebrate our 10th Anniversary, with the DMSC and Cabiria. It was one of the first conferences in Canada of its kind. It was 5 days of reflection on community organisation and activism practices, and lots of sexy shows! The Debbys performed on our stage and it was wickedly glamorous!

Justice Himel's decision and Supreme Court decision (pan-Canadian mobilization) in Bedford: The December 6th 2013 decision to strike down three of Canada's major prostitution provisions was a small beautiful moment in time when we were recognised as workers and as people worthy of protection. Although it was followed up by a horrible set of 'prostitution' laws that absolutely defied the decision, having the Supreme Court of Canada (our highest court in the country) support our rights has changed the landscape of our organising and our future.

Stella @ Kolkata Sex Workers Freedom Festival: We were so lucky in 2012 to have the chance to go to Kolkata and meet sex workers and allies from around the world. One of the amazing things about it was to connect with other French-speaking sex workers – there are very few tools, articles and documents out there in French so this exchange was very important to us.

Networking and our "Je C prends soin de moi" project: This project allows us to exchange with allies and sex worker groups across Quebec, around our realities vis a vis Hep. C and other STIs. It's an amazing networking experience – we love meeting and sharing ideas and skills with our friends. It's also a great way to distribute our sexy little bags filled with goodies for sex workers on the street to our friends across Québec.

What do you think will be the biggest challenges for Stella and for sex workers in Canada in the future?
Government. We have lived with a Conservative majority for quite some time now (almost nine years) in Canada. This government has promoted a "law and order" agenda, and quite effectively. Not only has this government implemented new criminalisations against us, our clients and third parties we work with, but they have also cut funding and support to communities, from women's rights and health services. It has also created great apathy in our communities. We hope to hang on, keep fighting and not lose faith.

Do you have one message for the sex worker rights movement?
One of the most important lessons that we learned is in the power of our numbers; we share with you a message that was shared to us from our wise older Empower sisters "the power we have, the power we share". So we also say: Be grateful for older sisters and sex worker families, and for younger new generations of sex workers, and stay together and be in solidary.
Profile by Regional Correspondent North America & Caribbean. Photos provided by Stella, l'amie de Maimie.