Submitted by
NSWP
on 25th August 2015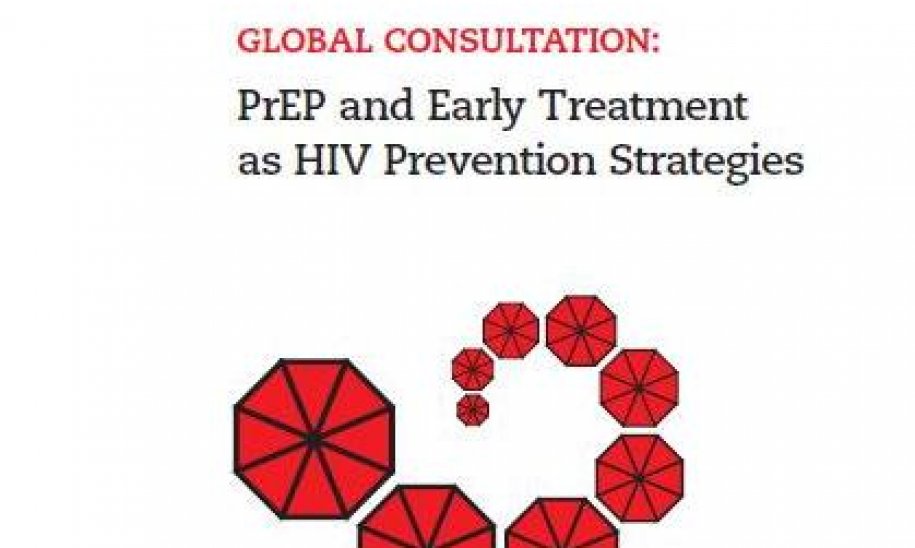 Source (institute/publication):
The Australian Federation of AIDS Organisations, (AFAO), the national body whose membership is made up of national peer-led organisations, including, Scarlet Alliance, the Australian Sex Workers' Association; the Australian Injecting and Illicit Drug Users League (AIVL); and the National Association of People with HIV Australia (NAPWHA); recently published a series of articles in its flagship magazine-style publication, HIV Australia, which explores the community's responses to PrEP.
In addition to the publication including an article by Chris Gough of AIVL, which critiqued PrEP within the context of the injecting drug user community, Scarlet Alliance members, Cameron Cox, Joel Falcon and Gemma Keegan, collaborated on an article which primarily identified concerns sex workers have with PrEP as a pharmaceutical prophylaxis for HIV transmission. In their article, Biomedical Prevention of HIV and Sex Workers, which appeared in Volume 13, No.2, July, 2015, issue of HIV Australia; the authors identified that sex workers across the nation, and regionally, share concerns with the potential implementation of biomedical HIV prevention strategies. The article highlighted the existing evidenced based HIV prevention strategies utilised by peer-led sex worker groups as being central to ongoing HIV prevention efforts, and stated that strategies including: peer education; community outreach, including the promotion, distribution and utilisation of safer sex prophylactics; law reform efforts to decriminalise sex work; challenges to policies which use condoms as 'evidence' of sex work; sex worker-led  policy based advocacy; and addressing stigma and discrimination; must continued to be supported and peer-led services must continue to be funded to undertake these activities.
The authors also stated that whilst they are not explicitly opposed to bio-medical interventions such as PrEP, and recognise the potential benefits for some communities in accessing PrEP, including the potential use of PrEP amongst individual HIV positive sex workers to utilise professionally and personally, they are concerned that the implementation of a 'one-size-fits-all' approach towards HIV prevention may undo much of the work successfully undertaken by the sex worker community in addressing and curbing HIV transmission within Australian sex industry environments.
The article also stated that within the Australian context, sex workers have not been central to the conversation regarding the appropriateness of bio-medical preventions and the potential impact on the sex industry. The authors stated that they are concerned about the lack of consultation with sex workers regarding the usefulness and effectiveness of PrEP and the potential for an expansion of biomedical HIV prevention strategies prioritised in lieu of community-led, evidence based initiatives. The article concedes that PrEP is considered by many sex worker activists as broadly unsuitable for use in a sex industry context, as the drug focuses exclusively on preventing HIV transmission, whilst sex workers have an inherent need to prevent all STIs to protect their holistic health and well being. The authors also acknowledge that due to a high level of condom use within the Australian sex industry context, sex workers have lower incidences of STIs than the non-sex working community. Similarly, the article highlights concerns that promoting PrEP as a highly effective HIV prevention strategy without undertaking extensive processes of education, consultation and discussions regarding the ethics of PreP with a broad range of stakeholders, including sex industry establishment owners, policy makers, health professionals, and bureaucrats, may contribute to the vulnerability of sex workers to ill-informed policy decisions, occupational health and workplace policies, and the expansion of legislation which impel sex workers to engage in mandatory medical practices.
In surmising, the article identifies decriminalisation of sex work as the primary issue for sex workers across Australia, and an essential component of sustaining the low prevalence of STIs and HIV within the sex worker community.
Scarlet Alliance's policy position on PrEP is the result of a wide ranging national, regional and international process of community consultation, led by the Global Network of Sex Work Projects (NSWP).