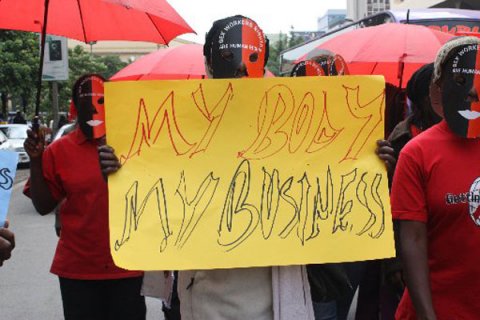 Early November, Botswana's onslaught on sex workers took off with at least 30 women arrested as part of a campaign to curb the influx of sex workers and MSM in the southern African country.
The campaign sought to detain local sex workers, while deporting foreign sex workers for "disorderly and indecent" behaviour, said the acting Botswana Police Services (BPS) public relations officer, Dipheko Motube. Motube also confirmed to the media that police had handed some of the women suspected to have been soliciting for sex to the Department of Immigration for verification of their identity documents.
Several human rights organisations came out in strong condemnation of the Botswana government's anti-sex work campaign. The joint statement by ARASA and Canadian HIV/AIDS Legal Network echoed the UNAIDS and the Global Commission on HIV and Law report that states that "laws that penalise or criminalise sex work contribute to working conditions that increase sex workers' vulnerability to HIV".
According to BNO News, the anti-sex work campaign was fueled by a survey conducted by the Ministry of Health earlier in the year, with the objective of determining the prevalence of HIV and sexually transmitted infections (STIs) such as syphilis, gonorrhea, and chlamydia among groups determined to be at a high risk, namely female sex workers, MSM, and drug users. The ministry said the study estimated a 61.9% HIV prevalence amongst female sex workers. The ministry then met with police and immigration officials to discuss the results of the survey and agreed to take action.
Executive Director of Botswana Network on Ethics, Law and HIV/AIDS (BONELA), Uyapo Ndadi, accused the health ministry of lining up potential targets for arrest and deportation by duping the organisation and sex workers into cooperating in the study.
Ndadi expressed his outrage at the hidden intentions and unethical conduct of the research, "We accordingly collaborated with nested organisations and mobilised our members in the sex work and men who have sex with other men community to take part in the survey in the belief that the government will use the findings to create an inclusive and accommodative environment".