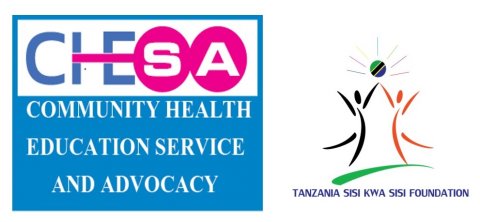 Community Health Education Services and Advocacy (CHESA) is a network of LGBTQIs, sex workers, and persons living with HIV. It was originally established in 2008 as the Tanzania Sisi Sex Workers Network Unit (TSSNU). In December 2011 it formally registered as a non-governmental organisation that supports these key populations in claiming social, economic and health rights.
Some of CHESA's activities include:
human rights activism and advocacy for LGBTQI and sex workers,
sexual and reproductive health and rights,
psychosocial support,
and a community outreach education programme.
In 2014 the NGO was accused in the media by religious leaders of promoting immoral behaviours. This resulted in the government officially banning CHESA in April that year. 'But we didn't tire to advocate for the sex workers and other groups. That's when we transformed from TSSNU to CHESA and started to operate again with more careful designing of our programs, and are working closely with the government to change public perceptions of what we do', said CHESA Advocacy Officer, Lulu Mahuna.
Now CHESA acts as the led umbrella organisation offering capacity building to smaller sex worker groups in Tanzania. This resulted in the establishment of the Tanzania Sex Workers Alliance (TASWA) in 2015. The alliance currently has more than 15.