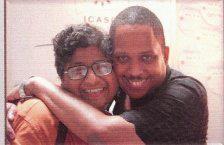 Robert Carr, international human rights and HIV/AIDS activist, died a year ago today in Toronto.
Robert was a tireless campaigner for the health and human rights of people living with HIV and men who have sex with men, people who use drugs, sex workers, of all genders and transgender people.  He fought to secure the right of access to HIV prevention, treatment, care and support for the most marginalised communities. 
Robert remains an inspiration to us and is very sorely missed.