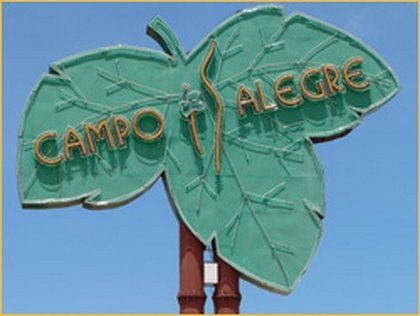 In 1949, Dutch Caribbean island Curaçao opened the largest brothel in the Western hemisphere at that time. Called Campo Alegre, the brothel brought in migrant sex workers from throughout the Caribbean to cater to the needs of male migrant workers, Dutch marines, and US military personnel.

Campo Alegre means The Happy Camp. The brothel started as a 100 room sex hotel. It has its own police department to provide security, and government-enforced medical services.

Campo Alegre was approved by the Colonial Governor with the support of the Queen of the Netherlands. It came about as a result of negotiations between Catholic Church clergy, the Minister of Health, and the Chief Police Inspector. In addition to filling the needs of male foreign workers and military, it was thought to protect the women of Curaçao from potential rape.

Under the leadership of a local businessman named Mr Bakhuis, the hotel brought in workers from across the Caribbean for a work period of three months. Still active today as Le Mirage, the hotel continues to operate under the direction of the Bakhuis family.

From 1949 to 1996, Kamala Kempadoo reports that over 25 000 workers have been employed at Campo Alegre. Workers were initially recruited from Cuba and Venezuela, but now come primarily from the Dominican Republic and Colombia.

Campo Alegre represents one legalised model of regulating sex work. For more information on legal models for sex work, check out NSWP's briefing paper on Sex Work & the Law.

More information on the history of Campo Alegre can be found "Prostitution, Marginality, and Empowerment: Caribbean Women in the Sex Trade" by Kamala Kempadoo published in Beyond Law vol. 5 issue 14.